Super Bowl Wings
January 30, 2020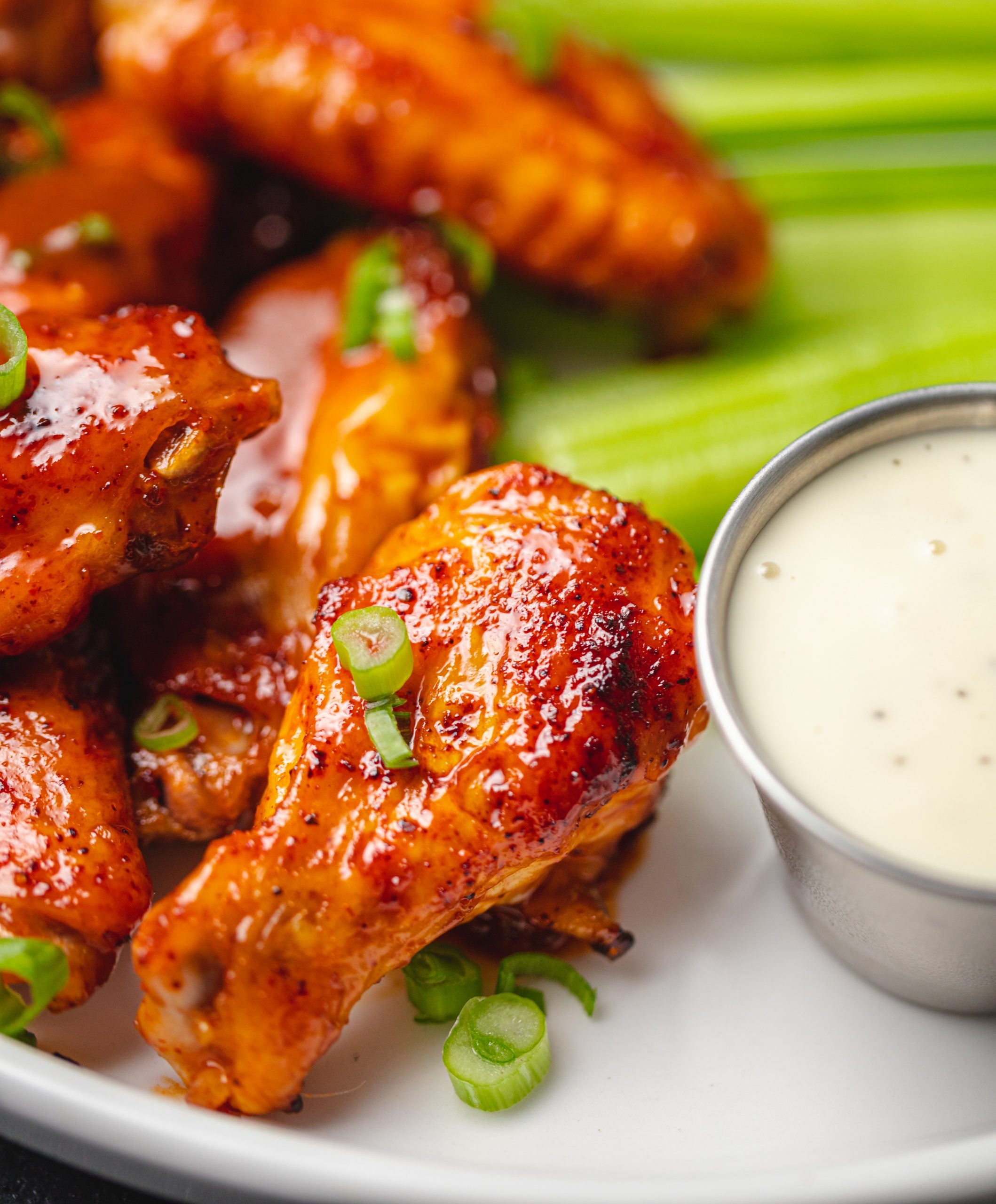 The "Big Game" is this weekend, but you didn't need us to remind you. The plethora of TV ad's trying to sell you a new TV tells us that it's a big Sportball weekend.
Instead of greasy, messy chicken wings, serve some good ones to your guests. Baking them in the oven lakes a little longer than frying, yet it will result in crispy skin, moist meat and a cleaner kitchen.
Of course, you're going to want to spice those wings. North Market Spices has multiple blends to spice things up or keep them mellow, along with everything in between.
Crispy Chicken Wings
Ingredients:
Chicken Wings (Park Street Poultry has the best)
Spicy Brine Blend
Butter
Various North Market Spices Blends
-Asian Sensation
-Piri Piri Spice Blend
-Southern BBQ Rub: Regular or Hot
-Buffalo Wing Seasoning
-And Many Others
Procedure:
Per approximate pound of wings.
Cut wings into flats and drumettes.
Dissolve Spicy Brine Blend in two gallons of water, chill. Once chilled add wings to brine. Marinate for at least 4 hours and up 24 hours.
After the wings have brined sufficiently for your taste remove and place on a rack, leaving a slight space between each wing. Refrigerate, uncovered for 2-4 hours.
Adjust oven rack to upper-middle position and preheat oven to 450°F. Add chicken wings and cook for 20 minutes. Flip wings and continue to cook until crisp and golden brown, 15 to 30 minutes longer, flipping a few more times towards the end.
Meanwhile, combine butter and your preferred spice blend in a small saucepan and cook over medium heat, whisking until combined. Transfer wings to a large bowl, add sauce and toss to thoroughly coat.
Traditionally served with celery sticks and blue cheese dressing.
Our spice professionals can also put together a set of blends, rubs, and seasonings that suit your needs. Stop on in the North Market and discuss your needs with us.
Happy Cooking!