Looking for something new to try?


Our


Featured


Spices

We are always coming up with new and exciting rubs and blends to bring passion and flavor to your table.
Shop Now
We have just what you need

Visit The

Spice Shop

Here at North Market Spices, our spice shop offers a wide selection of over 400 unique herbs and spices shipped direct to your door.
Shop Now
Shop By
Category
Over 400 unique spices separated by name, category, color, and size to help you find the right herbs and spices.
Your destination for the perfect flavor


Welcome to


North Market Spices

Based in Columbus, Ohio, North Market Spices is a spice shop offering a wide variety of the highest quality spices and herbs from around the country to cooks from all walks of life. Here we know that spices, herbs, and rubs are the key to making cooking creative, fun, and delicious. That's why, when you need the perfect flavor to enhance any dish, you'll find it here at North Market Spices.
400+
unique spices and herbs
11 years
Services and spices
About North Market Spices


Great flavor starts here

Our staff is passionate about good food, and we're just as passionate about sharing it with our customers. We're on a mission to bring joy to your table. At North Market Spices, we're committed to providing customers with not only the highest quality spices but with the best customer service.
Shop
By Category
Are you searching for that perfect flavor? Featuring over 400 unique spices and blends, North Market Spices has what you need. Whether you're a 5-star chef or looking to spice up your family dinner whenever you need the perfect spice, you'll find it here.
Start to finish recipes featuring our products


Featured Recipes
The word "potlatch" is derived from the Pacific Northwest Native American dialect. Translated, it means giving. In practice, a potlatch is a gift-giving feast. There are many variants of the potlatch seasoning; ours forgoes the sugar for a more savory blend. A quick, easy, tasty, and nutritious meal is quickly made with Salmon and Potlatch seasoning. Recipe Ingredients: Salmon, we are big...
View Recipe
View Spices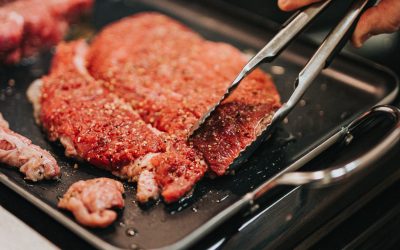 With St Patrick's Day less than a month away it's time to get started with the North Market Spices Corned Beef / Pastrami Kit. A lot of time and testing went into the creation of our blend to perfect the level of flavor and balance the salt. Many a brisket was sacrificed in our quest. We've come up with a recipe and technique that works time and time again. We source our beef briskets from...
View Recipe
View Spices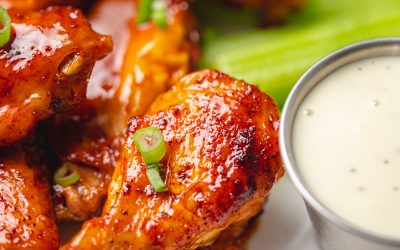 The "Big Game" is this weekend, but you didn't need us to remind you. The plethora of TV ad's trying to sell you a new TV tells us that it's a big Sportball weekend. Instead of greasy, messy chicken wings, serve some good ones to your guests. Baking them in the oven lakes a little longer than frying, yet it will result in crispy skin, moist meat and a cleaner kitchen. Of course, you're going to...
View Recipe
View Spices
Stay up to date with the latest North Market Spices


North Market Spices News
Columbus Monthly's May 2016 Tastemakers issue seeks out those in the area making a positive make in Columbus Culinary landscape. Ben Walters with his team at North Markets Spices are part of the celebrated  Tastemakers Class of 2016.
Read More